West Side Road

The West Side Road begins in Glen, passes through what is known as Cooks Crossing, past Dick Plusch's "Goat Farm". Then down the hill and around the bend to what was once known as Hilltown. It follows the bank of the Saco River, then past the historic Lady Blanche House and continuing along past the Lucy Farm and on into North Conway.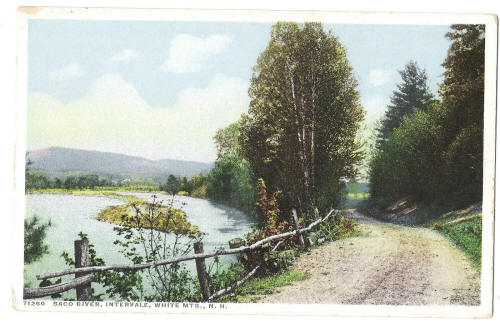 Saco River and West Side Road. Looking South near Hilltown. You can find this same spot today. A popular swimming spot. Click Picture for a larger view.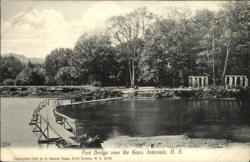 This 1909 picture shows a foot bridge that crossed the Saco River in the vicinity of Humphry's Ledge on the West Side Road.
It was a popular short-cut for folks staying at the Hotels in Intervale for access to Cathedral Ledge, Echo Lake and Pitman's Arch. This editor assumes it must have been replaced every year after high water. Click TOP picture for large size.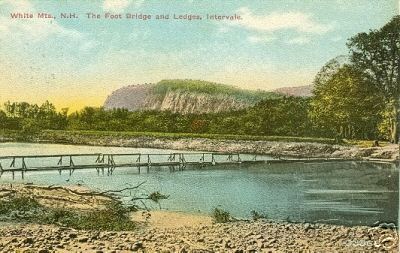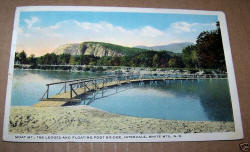 Another View Dated 1910. Click on it for a larger size.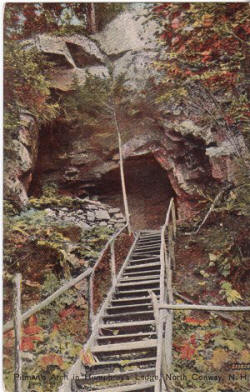 OCTOBER 1885: A cavern has been accidentally discovered
in Humphrey's ledge a few miles from North Conway, which is attracting much attention. It has an entrance 20 feet wide and 12 feet high, and is located in what has been heretofore considered an almost inaccessible section. The cutting off of a heavy timber growth resulted in the finding of it. Those who have examined it say that in wildness and picturesqueness it is far superior to the celebrated cave at "Cathedral" ledge in the immediate vicinity. The cavern has been named "Pitman's Arch," in honor of Lycurgus Pitman of North Conway.



Lycurgus Pitman (1848-1908) — of Conway, Carroll County, N.H. Born in Bartlett, Carroll County, N.H., April 9, 1848. Republican. Member of New Hampshire state senate 2nd District, 1887-88; alternate delegate to Republican National Convention from New Hampshire, 1904. Died in Carroll County, N.H., November 11, 1908 (age 60 years, 216 days). Relatives: Son of George Winthrop Maston Pitman and Emeline (Chubbuck) Pitman (1822-1889); brother of William Pitman (1855-1940); married to Lizzie I. Merrill (1852-1891); nephew of Joseph Pitman (1823-1908); grandson of Joseph Pitman (1788-1875). Political family: Pitman family of New Hampshire.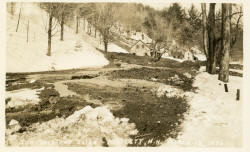 These three postcard pictures may be enlarged by clicking on them.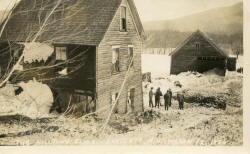 Postcard scans courtesy of Michael Bannon Collection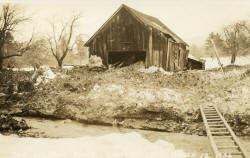 | | | | | |
| --- | --- | --- | --- | --- |
| PO Box 514. | Bartlett, New Hampshire 03812 | ...- | | |

Search BHS with Google. It finds everything! -->--->--->






You don't have to know what you're looking for...Just start looking. Click the files...









Bartlett Historical Society Museum Project

The Renovation and Transformation of the Former
St. Joseph Church into our new headquarters and museum..


Read more about our exciting project